Your Home, your style, our quality
As a natural clay product, Porotherm blocks are safe and non-harmful for use in any housing project, and when plastered they can achieve excellent air tightness and thermal performance. The Porotherm Monolithic system gives you the ability to construct a water-tight structure by taking the external leaf off critical path, where appropriately designed.
Porotherm Monolithic is a product system that provides a solid wall construction. The blocks are thicker and can be used in place of the usual cavity system, meaning there are no cavity blocks required. The blocks can be finished with render or brick slips.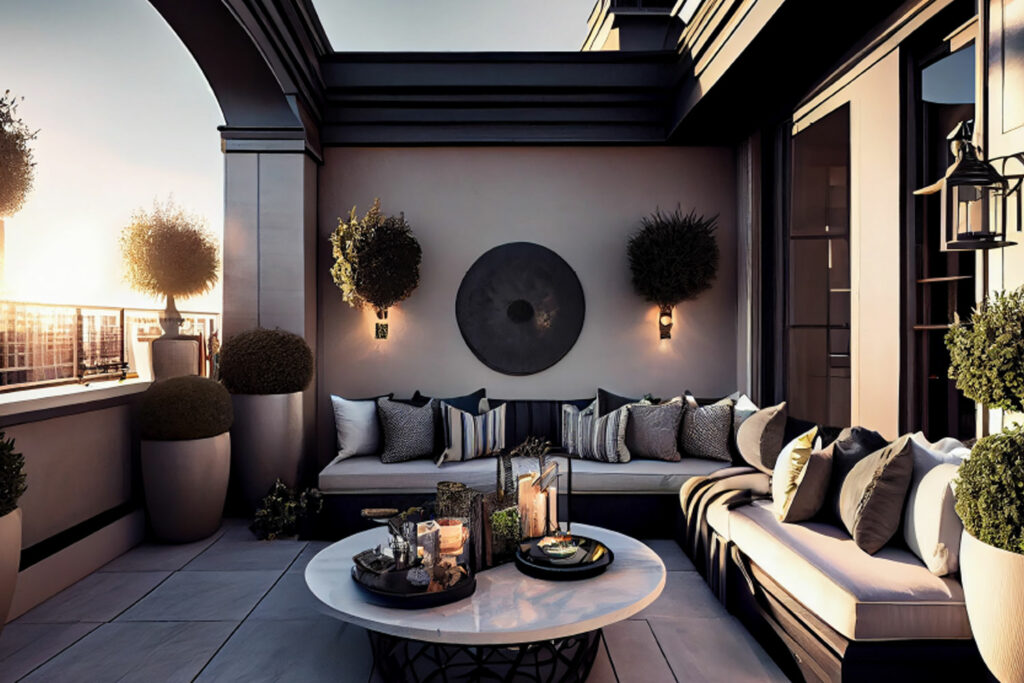 What is Porotherm and why should you use it?
A modern construction method with the reassuringly traditional values of clay, the Porotherm Monolithic System gives you the ability to construct a water-tight structure, when designed appropriately.
Porotherm products have been used successfully in Europe for over 30 years. Porotherm products comply with BS EN 771-1 and can be used in masonry designed in accordance with BS EN 1996-1-1.
Benefits
Fast
Due to the interlocking precision design, the lighter weight compared to other materials and the specialist tools, such as the mortar roller, Porotherm is very quick to build with. An average of 25-30m² per man, per day, is easily achievable, which is much quicker than traditional masonry which is between 12-15m² per man, per day.
Strong
The compressive strengths of Porotherm's core range are typically 10 N/mm², which is more than standard concrete blocks that are usually around 7 N/mm². As clay blocks are versatile, one block can usually fit the majority of requirements, as a result, there is no need to keep multiple blocks on-site, reducing the risk of the wrong block being used and optimising storage space on-site.
Dry
Construction with Porotherm uses around 95% less water than construction used in traditional methods. In a typical 212m² building, traditional mortar will consume circa 1060 litres of water when compared to just 72 litres for the thin joint mortar that is used with Porotherm. Therefore, Porotherm projects are much less reliant on the local water supply and the system takes less time to achieve a watertight shell.
Safe
Porotherm blocks are generally lighter than concrete blocks, allowing workers to maintain steady production rates without the risk of repetitive strain injuries. Precision engineering means no sharp arrises, reducing the risk of cuts. ZeroPlus mortar applied using the specially designed roller reduces dermatological risk.
Sustainable
Used for thousands of years in construction worldwide, clay remains the most sustainable solution for modern buildings. Clay is an inert material that provides no risk to either the environment or end-user. Its natural properties means that it provides a complete, long term sustainability, not only offering increasingly sophisticated low-carbon product manufacture, but giving a building life of over 150 years with little or no maintenance. Strong and durable, yet lighter and often less of a strain to work with than many of the alternatives, clay also builds-in sound and temperature-control benefits wherever it's used – creating the ideal internal living environment.
Efficient
Thermally efficient in helping to regulate variations in temperature; air-tightness is maximised with a page coat or wet plaster on it's inner face.
Versatile
Porotherm can be used for monolithic and cavity wall construction and provides an airtight yet breathable solution using a fabric first approach. It is a strong, stable, adaptable method of construction which allows flexibility in the choice of external facades and systems. Porotherm is classed as a low density (LD) masonry unit in accordance with BS EN 771-1 and as such should only be used above DPC at ground level and be protected by an impervious cladding if used externally.