About
Do you dream of a beautiful terrace that will maintain its features for years and will not require complicated care? You've come to the right place.
Our hybrid boards is a timeless alternative to natural wood or terrace tiles.
Due to resistance to moisture and water, there is no need for maintenance and anti-slip properties, so they gain a functional advantage over other solutions. Their natural, wood-like appearance gives every place a modern character, which, thanks to the ease of care, can be maintained for years.
At Royaleson, our offerings go beyond conventional solutions as we continue to pioneer exceptional flooring innovations.
One such innovation is our premium Hybrid flooring, a perfect blend of style and durability, designed to withstand the test of time.
With a unique balance of functionality and aesthetic appeal, our hybrid flooring NZ customers love brings together the best aspects of laminate and vinyl, providing robust flooring that stands up to heavy foot traffic without compromising on elegance.
Complementing our hybrid flooring is an exceptional range of composite deck boards. Our composite deck boards for sale provide a sustainable, low-maintenance alternative to traditional wood decking, delivering on both longevity and visual appeal.
Ideal for the NZ outdoor lifestyle, these boards are resistant to the elements, ensuring your outdoor space retains its charm all year round.
By choosing our Hybrid Composite Boards, you're not only opting for unmatched durability but also investing in a timeless design that adds a touch of sophistication to your space.
Our product includes 25 year of warranty and is entirely made in EU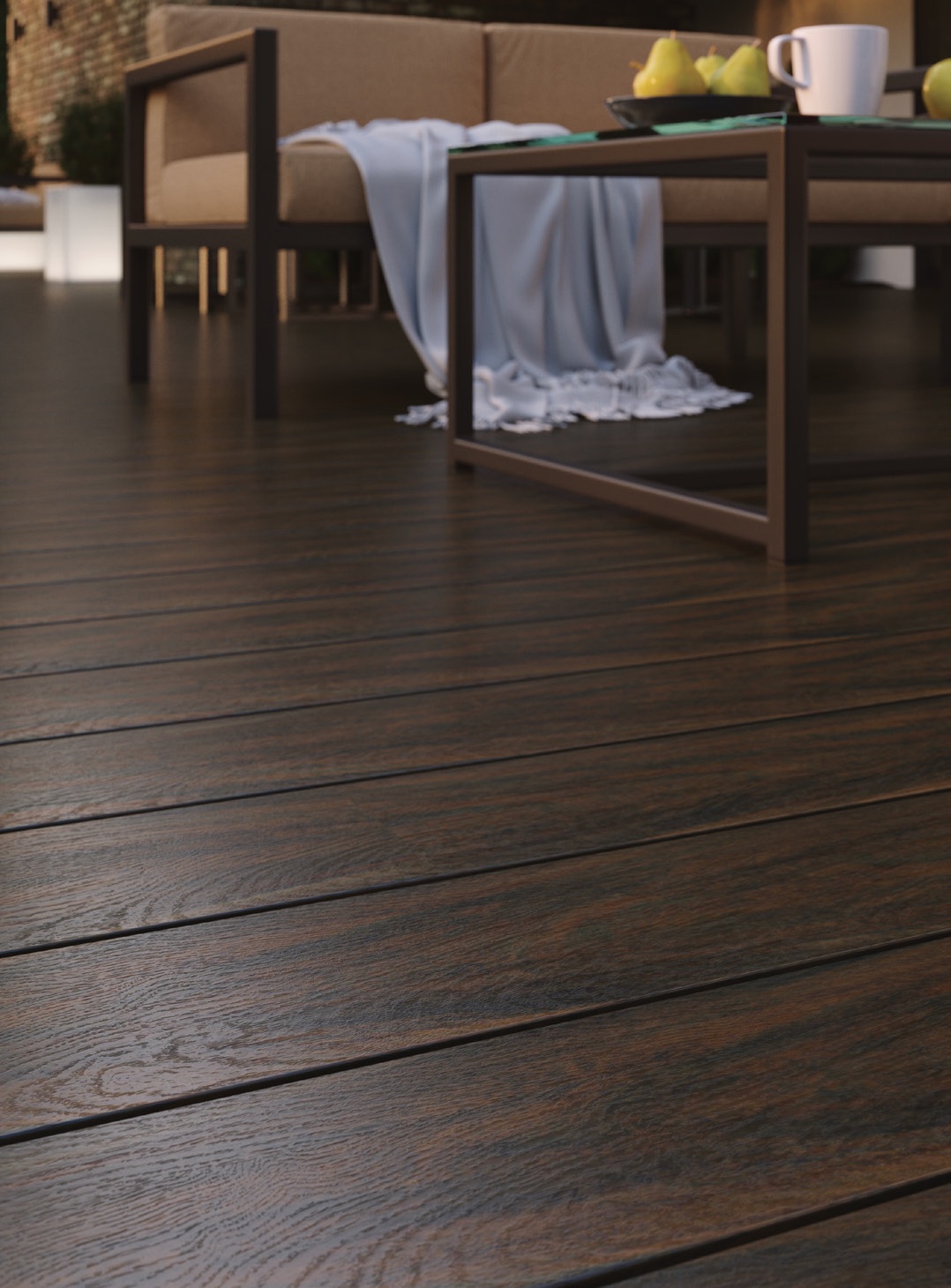 A composite board, although deceptively similar to a wooden board, really differs from it. It has greater strength than wood, it is more resistant to moisture and water, but also to moss, fungi and pests.
It does not mildew, moulder or rot. In contrast to wood, it does not require complicated care. It is safer than
a wooden board – thanks to the brushing process it has a non-slip surface and no splinters.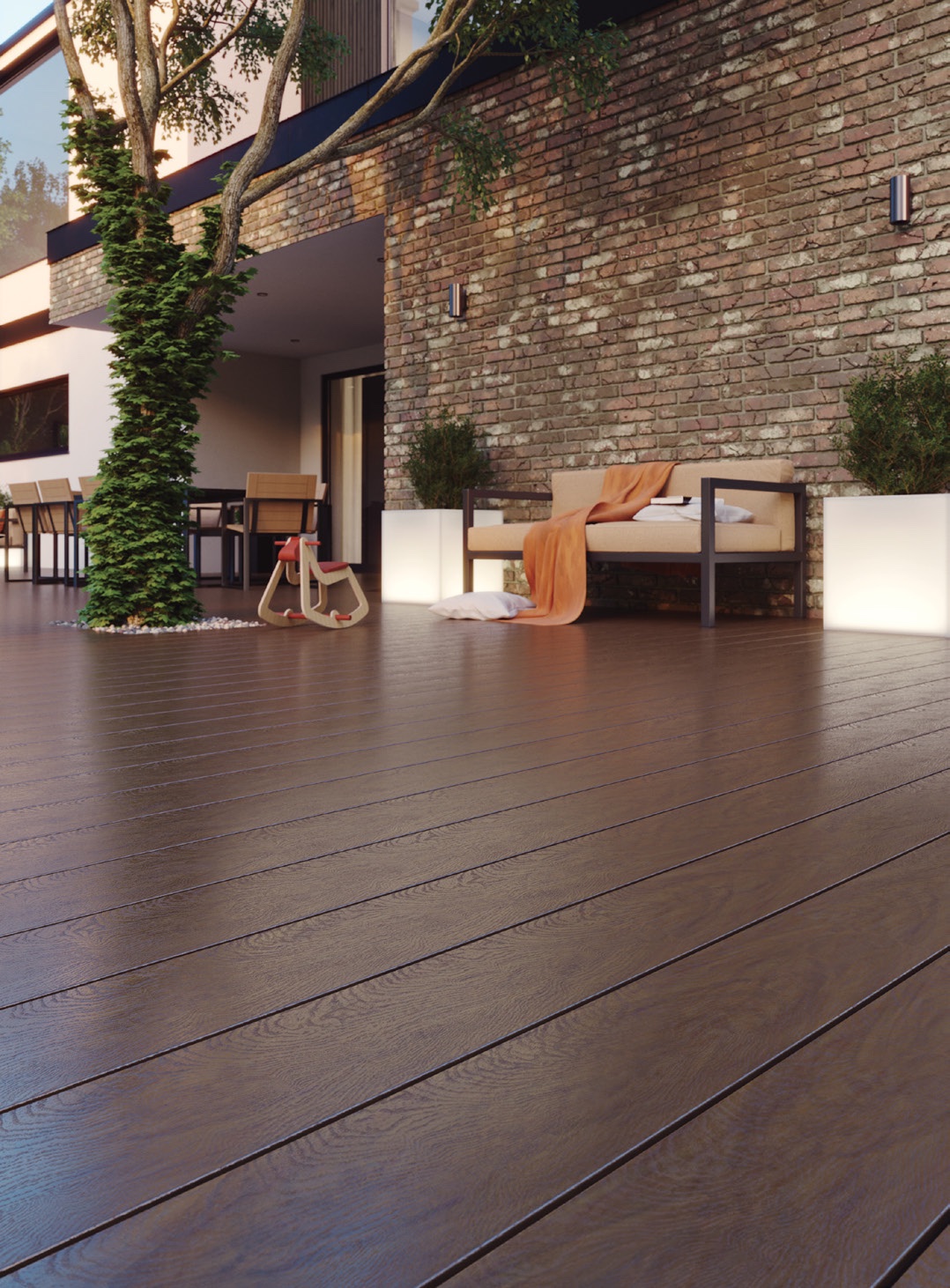 Advantages of hybrid boards
Properties
• resistance to low temperatures
• UV resistance
• resistance to fungi, lichen and mold
• wear resistance
• PVC warp
Innovation
• co-extrusion
• invisible assembly
• quick assembly
• only high quality wood used
Safety
• anti-slip, brushed surface
• non-flammability – flammability class B
Beauty
We mastered each item in detail.
This is why our boards and
mounting items allow the creation
of extremely fine-looking
terraces and balconies. We offer
boards in all kinds of surfaces
and colours, and additionally
guarantee an aesthetic installation,
which enables an even
more unique effect.
Durability
Composite boards is more than just good looking projects. It is also
their durability. This is why
we did our best to choose
materials that provide stiffness
and resistance to mechanical
damage. After appropriate
tests, we are sure that our
products can serve for at least
25 years.
Convenience
We wanted to improve the
ease of use of our products.
We made sure to offer
comfortable solutions at every
stage. Our innovative assembly
and finishing systems make
the mounting of boards, as well
as their subsequent upkeep,
much easier.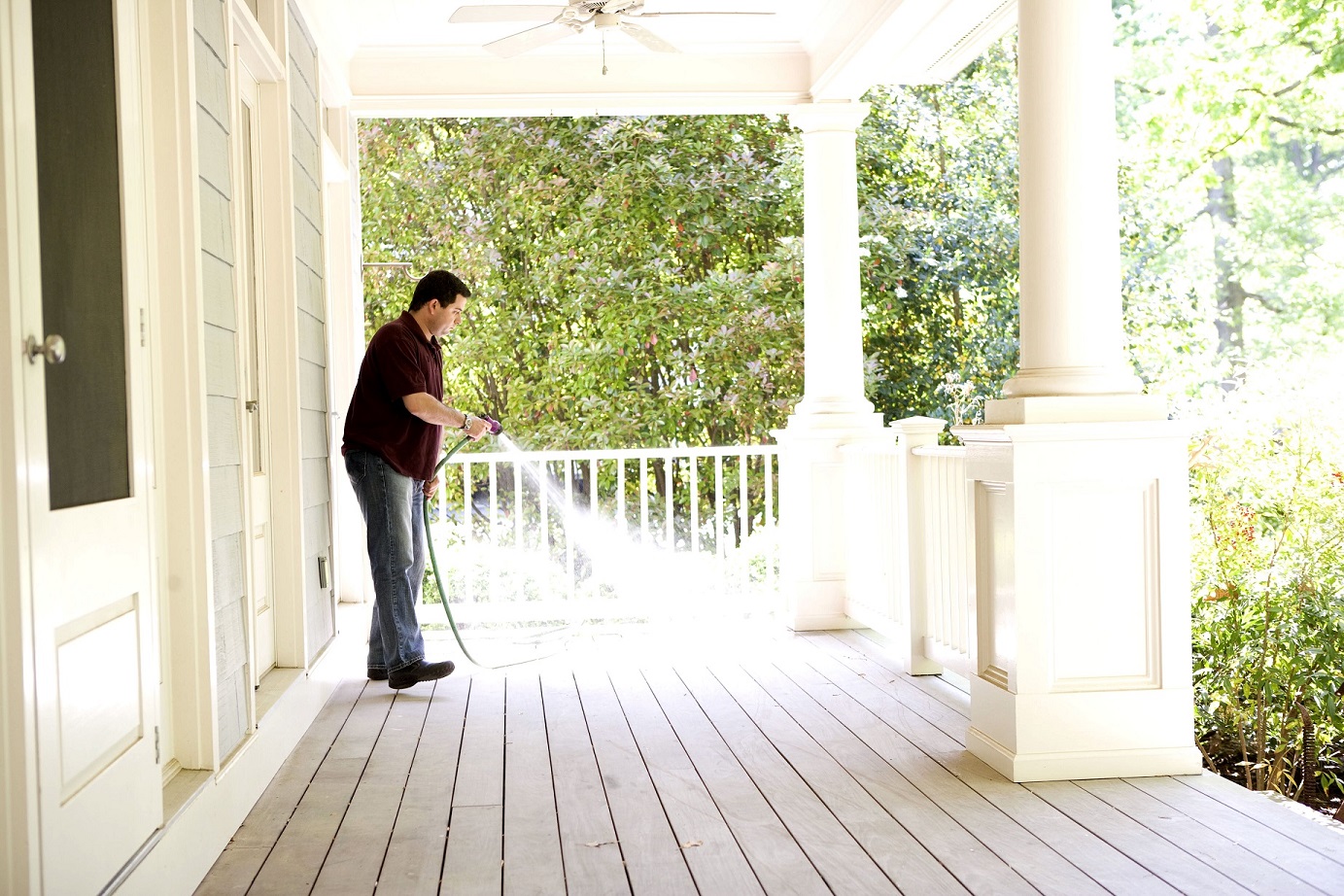 Another advantage of the hybrid composite boards is that, in contrast to wood, they do not require complicated maintenance.
They only require cleaning – just with water and mild detergent.

For the care of the boards we recommend using a high pressure washer, which allows for accurate removal of contamination.
Product range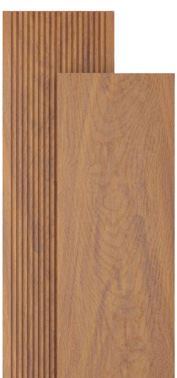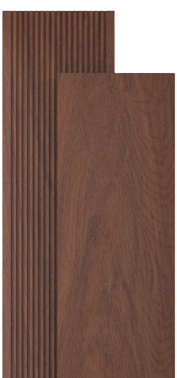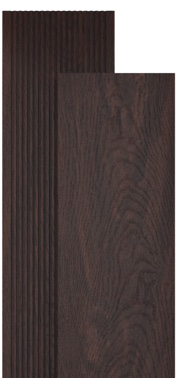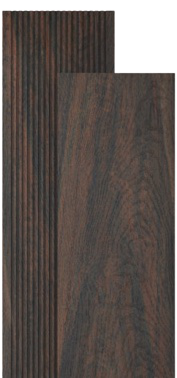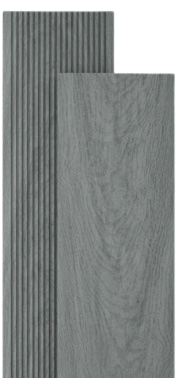 Product Info

Forrest board is the beauty of natural wood and all the advantages of a composite board.
Each one the board is uniquely colored, which allows avoid the impression of repetition.
Structure of the grain of the wood enhances the natural effect as well non-slip.
Forrest is a perfect imitation of wood – the terrace will be an extension of the wooden floor of the living room.
Proprietary polymer coating of the board without any additives wood material provides unprecedented colour fastness. Also makes the board it is much more resistant to dirt, scratches and weather conditions.

Dimensions

Thickness 30 mm
Width 145 mm
Length 4000 mm
On request, we can cut boards to the required length for your project – up to a maximum of 6500 mm
Innovative assembly
Our experience in the industry has enabled us to identify the common problems that occur in the case of composite boards.
We have created a special system that allows such a combination of boards and strip, which will be an added value of every completed project. Using a set of connectors attached to the boards and the profiled strip, it is possible to automatically join the elements without the need for using unaesthetic screws.
It is, however, not the only advantage of this connection. Large temperature fluctuations in case of other systems may cause the bolted strips after some time to change their shape due to expansion or contraction of the
boards. Our innovative joining of elements prevents such a phenomenon. Strips, whilst moving, adapt to the changing dimensions of a board, which prevents deformation and ensures long-lasting effect.