Large-size Ytong Panel SWE aerated concrete panels allow for express assembly of structural walls – external and internal. The system combines the advantages of prefabrication with excellent properties of aerated concrete, including high thermal insulation of partitions. Ytong Panel SWE Ultra+ allows you to build warm single-layer walls.
The construction industry has only recently undergone a technological revolution. The degree of mechanization of works on the construction site and the use of large formats for wall construction are increasing. Now, however, large-size wall panels can be used not only in industrial halls, but also in residential buildings – thanks to the innovative Ytong Panel SWE aerated concrete technology.
The system is a response to the needs of the modern market, which often lacks qualified construction workers.
The mechanization of works allows not only to reduce the number of contractors, but also to significantly shorten the implementation time, while obtaining the highest quality partitions. The construction of walls takes place more than four times faster in comparison for standard blocks.
Ytong Panel SWE Ultra+ to system for express construction of energy-saving single-layer walls. Panels only thick 36.5 cm meet the strictest thermal requirements for external partitions: U = 0,20 W/(m²K).
The shortest construction time
Ytong Panel SWE / Ytong Panel SWE Ultra+ allows you to build walls almost 4 times faster than in traditional small-size technologies!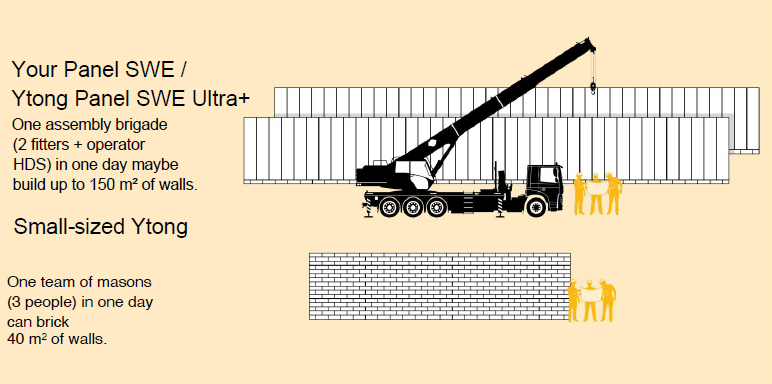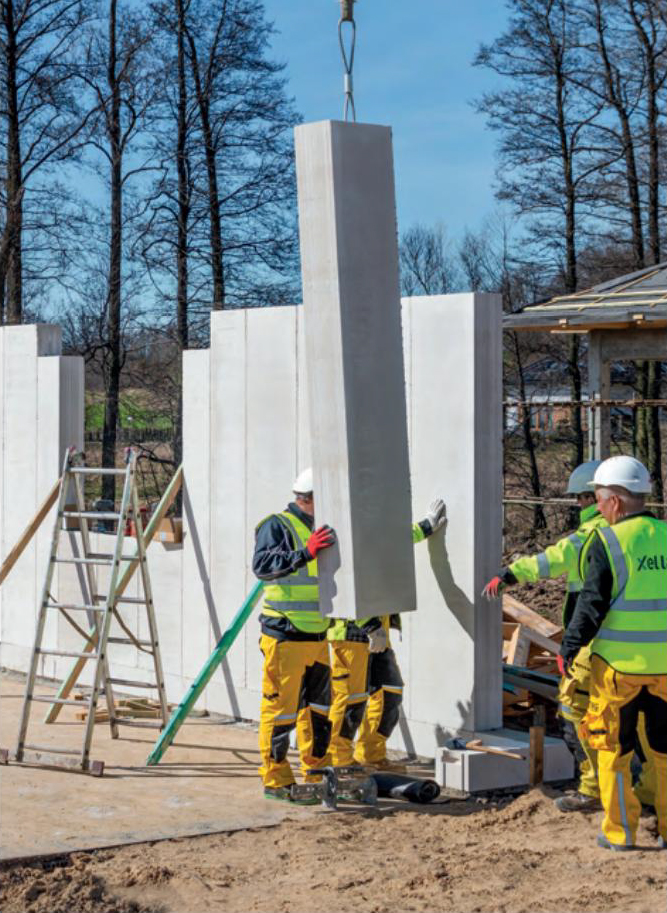 Performance advantages in systems Ytong wall panels
no pruning required panels on the construction site
elements produced to full height storeys – just lift them up and set in the right place on the starting layer of small-sized blocks
no additional scaffolding is needed to assemble the panels
precise assembly plans with the numbers of individual elements make it easier construction and reduce manufacturing errors and losses when cutting panels
the smooth surface of the panels creates a uniform base for plastering
the highest efficiency of construction works. Thanks to mechanization.
Advantages
Advantages of Ytong Panel SWE systems / Ytong Panel SWE Ultra+

Ytong Panels
Support for the BIM design department
By ordering the Ytong Panel SWE / Ytong Panel SWE Ultra+ system, you receive full support in the field of design work. This is a guarantee of optimal design of the building structure.
Using the latest digital tools, the Xella Polska design department will prepare a detailed assembly plan for all structural walls (internal and external) in BIM technology for your investment.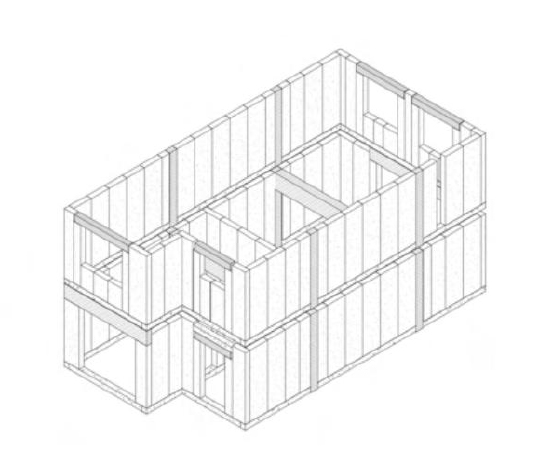 Mechanization of work
Ytong Panel SWE / Ytong Panel SWE Ultra+ is installed with a crane, which significantly speeds up the process of erecting walls. Before starting work, the logistics of the construction site should be properly planned.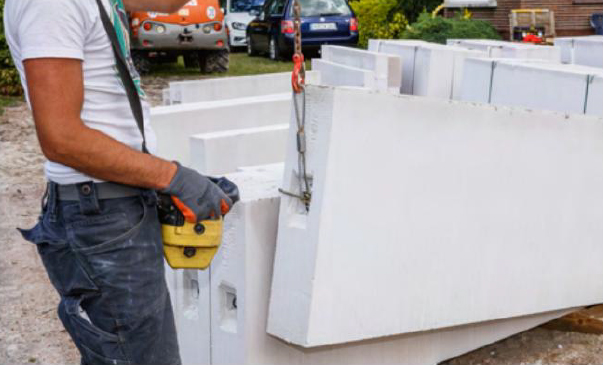 Then, based on the project, detailed assembly plans of prefabricated elements with item numbers will be developed, which minimizes the risk of mistakes at the execution stage.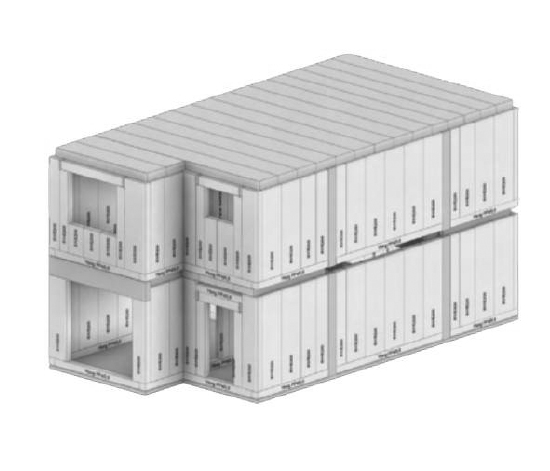 For smaller projects, assembly can also be planned directly from the truck. In this case, care should be taken to ensure accessibility and equip the car with HDS.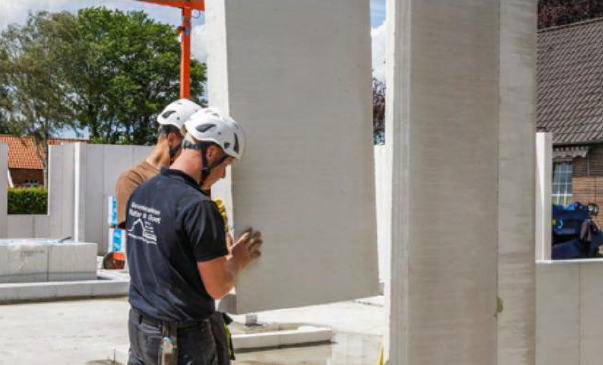 That Panel
The system for quick construction
Reduces construction time of partition walls by up to 75%
Ytong Panel is a system of large-size aerated concrete panels for erecting partition walls. The height of the elements is adjusted each time is up to the height of the storey, thanks to which the construction of partitions takes place up to 4 times faster than in the case of ordinary ones masonry technologies.

Ytong Panel elements are delivered to the construction site at the stage of erecting loadbearing walls. After the ceiling is made, they are installed by one person using a special manual or electric trolley.
Reduction of construction time by up to 75% and no need to use a thick-layer finish allow to achieve significant savings.
Making walls from elements Ytong Panel provides:
shorter erection time of partition walls
great work efficiency
better organization of work on the construction site
reducing the risk of delays
One person assembling Ytong Panel walls can achieve the efficiency of four bricklaying teams from small-sized elements.
Comparison of bricklaying efficiency of partition walls depending on the technology used:
Quick Construction
The large dimensions of the Ytong Panel elements and the use of a special trolley allow for a very large acceleration of the pace of work.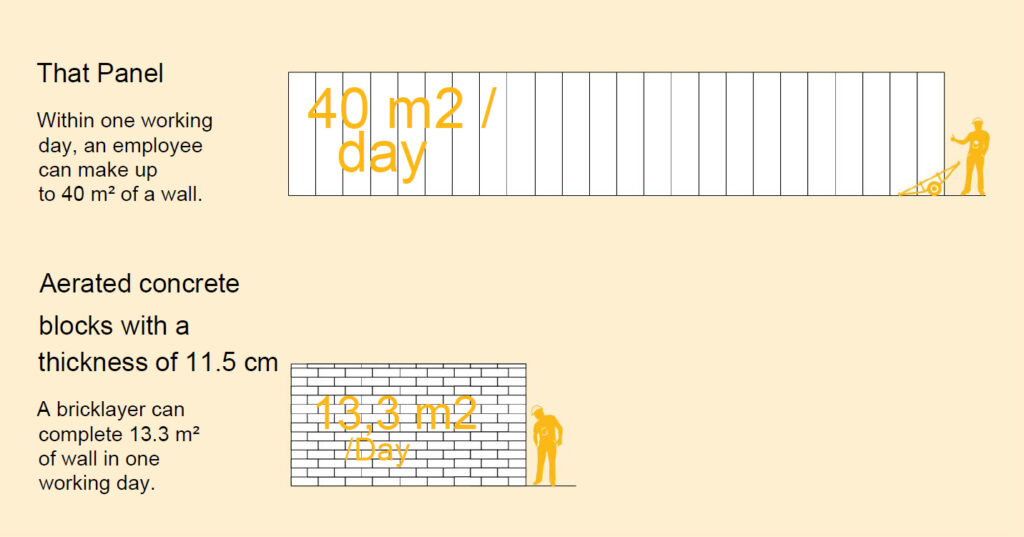 Example Investment
Residential building, Wroclaw
A multi-family, four-storey residential building with a usable area of 3,920 m². Within one working day, an employee can make up to 40 m² of a wall. A bricklayer can complete 13.3 m² of wall in one working day. The area of partition walls is 1882 m². The use of Ytong Panel elements allows you to shorten the time of making partition walls by over a month (32 days)!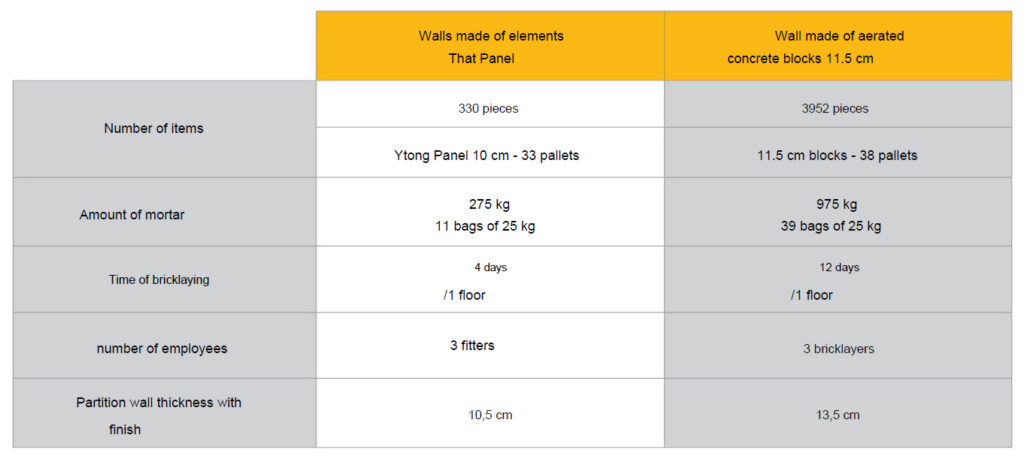 Tools and Accessories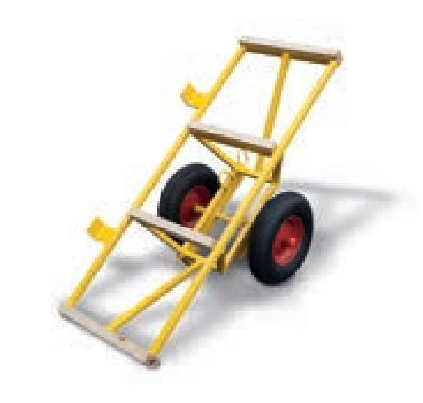 Transport and assembly trolley
Trolley for transporting and lifting individual boards. It can serve as a worktop for cutting them.
Battery, electric trolley
It facilitates the transport and vertical positioning of the panels. The device lifts panels even from stacked pallets. It can also be used as a worktop if you need to cut it element.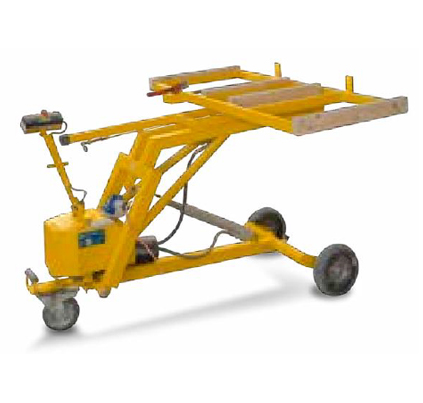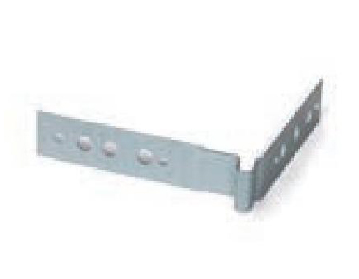 Spring Anchor
Galvanized steel anchor designed for fixing Ytong Panel panels to the ceiling structure.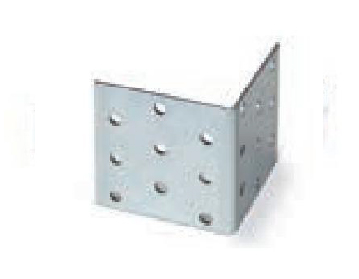 Angle Bracket
Element made of galvanized
steel for embedding lintels.
Dimensions: 60x60mm.
Rubber block
The distance ensuring the expansion joint between the ceiling and the upper edge of the wall.
Dimensions: 60x40x15mm.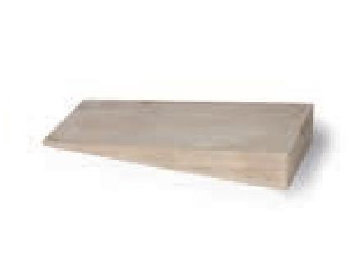 Wooden Wedge
Stabilizer during plate assembly.
Provides a gap between the wall edge and the ground.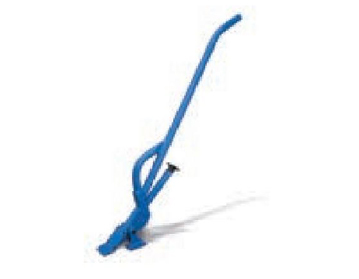 Manual Lift
A lever for lifting and pushing the Ytong Panel elements to the ceiling surface.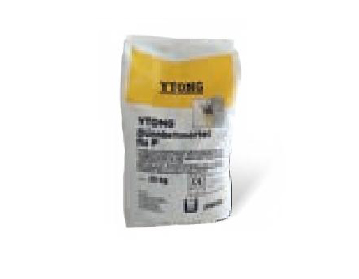 Ytong FIX P Mortar
Specialist mortar for filling vertical joints of Ytong Panel panels with a joint thickness of 3-5 mm.
High flexibility facilitates the assembly of partition walls and ensures their durability.
Rationale
Why is it worth building in the Ytong Panel system
Choosing the Ytong Panel system allows you to save money Extra space Ytong Panel is an additional 11.3 m² usable area in many aspects of construction by shortening the construction time:
smaller number needed employees
reduction of associated fixed costs with construction
larger usable area – due to the smaller wall thickness and a thin-layer finish
cheaper finish – the smooth surface of the walls can be finished with a thin-layer coating or tiles or wallpaper, glued directly to the partition
huge system performance – during one working day, an employee can independently make up to 40 m² of walls!
Why is it worth building in the Ytong Panel system
acoustic comfort – despite small panel thickness
lower financial outlays for finishing – none the need for plastering
massive and durable construction of the walls – it allows you to attach even heavy objects to them
high fire resistance EI 60-120.
Extra space
The use of Ytong Panel technology with a small thickness of elements and a thin-layer finish allows you
to significantly save on the space needed to build walls. The choice of this system means a larger
usable area of buildings – on average by 0.5 m² per apartment!